Nuits sonores Brussels 2023: Thank you!
For its 6th edition, Nuits sonores & European Lab Brussels received over 11,000 festival-goers from all over Belgium and Europe to a thrilling festival experience in the heart of Brussels. Over 70 artists took to the stage over four days and three nights in the European capital, showcasing a vibrant local and international electronic scene. In addition, 60 speakers contributed to rich debates at the European Lab forum.
This edition was born out of a common desire on the part of Arty Farty Brussels, Bozar and all the partners associated with the project, to build a collaborative and inspiring event in Brussels.
We are endlessly grateful to our institutional supporters and partners (City of Brussels, Brussels-Capital Region, Fédération Wallonie-Bruxelles, visit. brussels, SPHERA) for their unfailing support in the creation of this project and their constant benevolence, the partner structures, venues and collectives (Brasserie iLLeGaaL, LaVallée, C12, Les Ateliers Claus, Reset, Bozar, Meakusma, Brikabrak, Príncipe, Kontact Group, Warning, PAN), private partners (Resident Advisor, Lillet, Absolut, Vedett, JCDecaux) and media partners, technical and logistical service providers, as well as the 70 artists and 60 guest speakers. Our warmest thanks go to all the volunteers and associated teams, without whom this project would not have been possible, and last but not least to the public, who have made us so proud by enabling us to present them this wonderful adventure.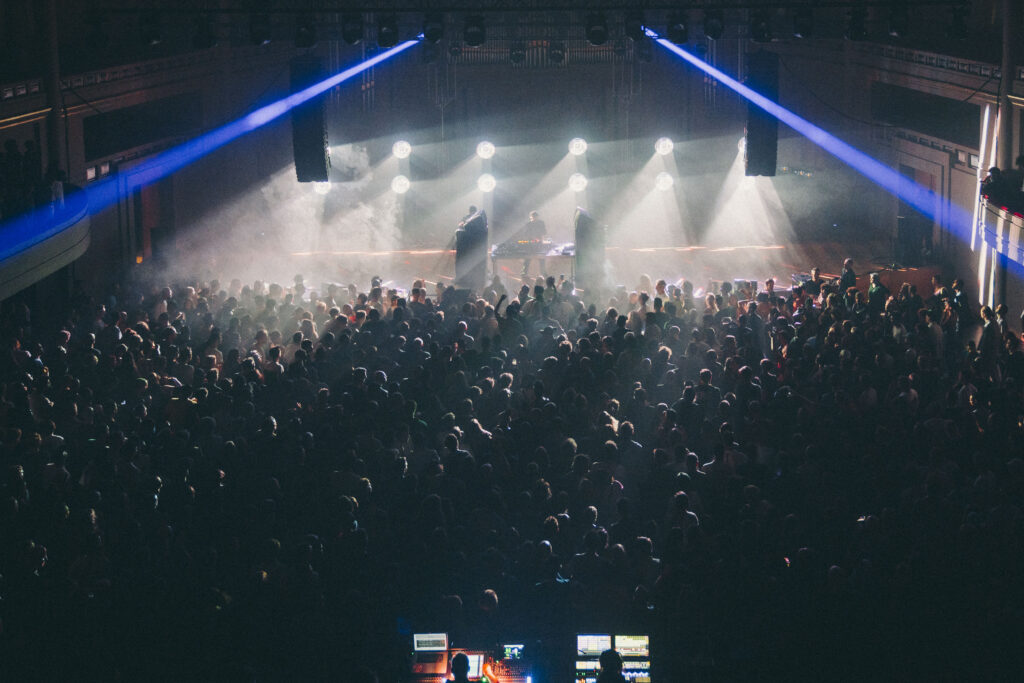 Read the final press release
Video recording by
Watch a part of  's 2 hours live radio show at Bozar
With interviews of Richie Hawtin, the festive and inclusive Brussels collective Brikabrak with Yooth and Monicashflow, the talented Belgian-Vietnamese DJ Emily Jeanne and part of the Nuits sonores & European Lab Brussels' team.