Visual identity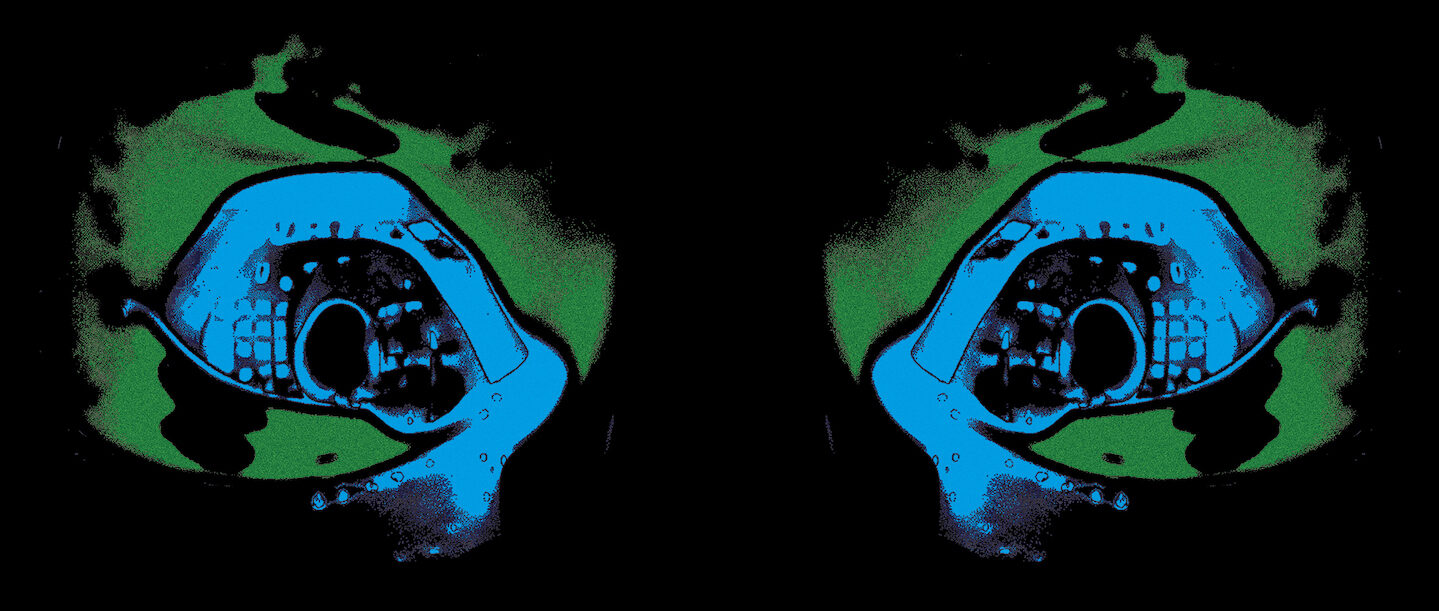 FOR THIS YEAR'S EDITION, BELGIAN GRAPHIC DESIGNER AND VISUAL ARTIST VICTOR VERHELST HAS DESIGNED THE FESTIVAL'S VISUAL IDENTITY
Placing a colossal face against a dark, mysterious and captivating background, he has chosen to pay tribute to the aesthetics of 1980s rave culture and the symbolism of the night. Mysterious sounds, the loss of temporal reference points, dreams and even the occasional nightmare all come together in this poster, in which the gaze is the starring element, forming a symbol that stands out from the urban landscape.
"My main goal was to convey all the necessary information concisely within the central visual. When I first entered the field of graphic design, I would spend hours admiring the enchanting visuals of raves, wondering how they were created in an era when half a desktop computer wasn't available for image creation. For Nuits sonores, I aimed to create a grand tribute to this style in the form of a colossal face against a dark backdrop.
I deliberately avoided any distractions, opting against a myriad of textures or background images, while still ensuring that it encapsulated the symbolism of the night in all its aspects. It embodies the mysterious sounds, the loss of time perception, the dreams, and even the occasional nightmares. It represents the essence of nightlife. Consequently, the face gazes directly into the camera, as if perceiving the night with all its stimuli. This intentional choice also lends an alienating quality to the face. I aimed to create a symbol that would stand out amidst the urban landscape, impossible to overlook amidst the crowd. The portrait, therefore, became a focal point."