Nuits sonores invites Volta
Reset
8 — 10 RUE DE LIGNE. BRUSSELS
Wednesday 12 October
19:00 - 23:00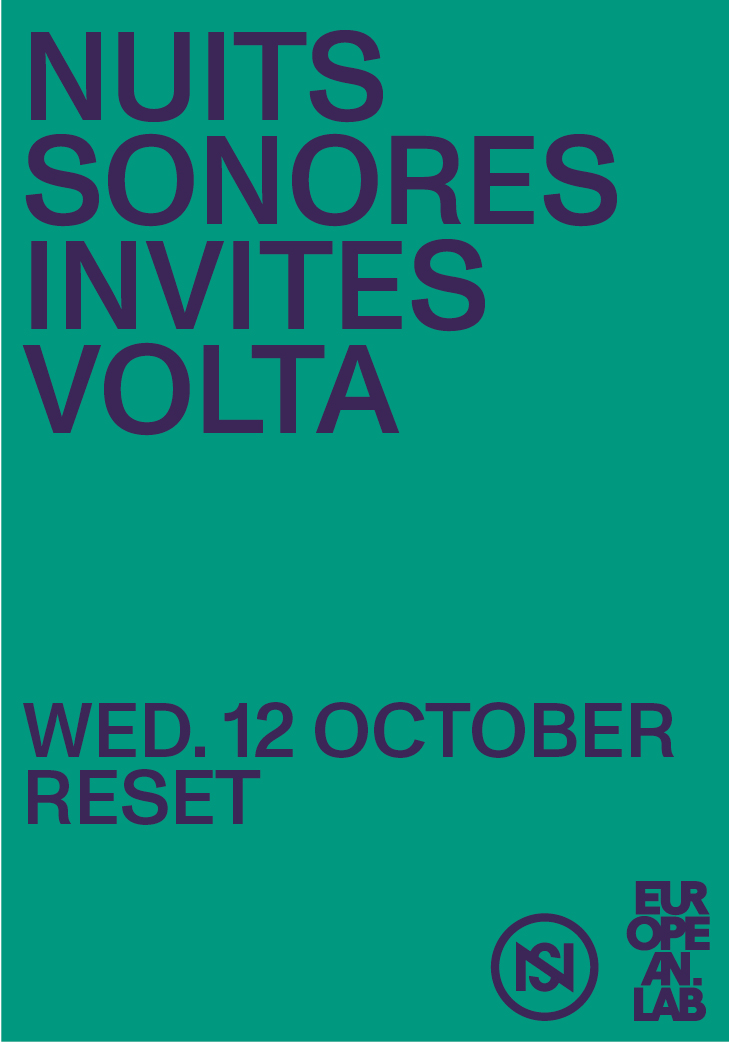 Nuits sonores & European Lab Brussels teams up with Belgian collectives, venues and cultural actors to present a series of cartes blanches: expect diverse programmes built around audio conferences, talks, performances and dj sets — all hosted at Reset.
On Wednesday 12 October, Reset welcomes VOLTA, a workspace and venue for music. A young artist-run organization with a DIY-mentality, that offers everything needed to be a guidance for the musicians in Brussels and around: artist residencies, concerts, workshops, masterclasses & educational courses, video & recordings, rehearsal spaces.
Line-up
19:00—20:00 Volta DJs
Belgian musician Oriana Ikomo wraps her neo-soul and R&B vocal melodies in a drape of jazz harmonies and electronic rhythms with a gentle, comforting texture. The result is a unique sound that accompanies her warm voice: an unparalleled entry into a dreamlike world.
Although Tsar B is mostly known for her futuristic, dark R&B, she has been devoted to her violin since childhood. Whereas this instrument frequently seeps through (distorted or otherwise) in her productions, it acquires a brand new importance in her live shows. Side by side with musician Trui Amerlinck (Rosa Butsi, Ivy Falls, Another String Quartet) on cello, they perform a number of songs from the Tsar B repertoire live in a different guise, but also reworkings of David Lang, Arvo Pärt and other surprises.
21:50—23:00 Volta DJs